Product support

JETI Studio is a cross-platform program for the visualization and analysis of telemetry data received from sensors.
The program is available free of charge as a software support to the Duplex product line.
Graphical visualization of telemetry records generated by the DC/DS transmitters (*.log files)

Direct support for MGPS sensor and JETIBOX profi - reading log files and real-time telemetry

Real-time telemetry visualization

Device updates - you can easily update your receivers, sensors etc.

EX Bus devices configuration

Integrated DC/DS-24 transmitter emulator
Download version 1.1.7
Windows 32bit Linux 64bit Mac 64bit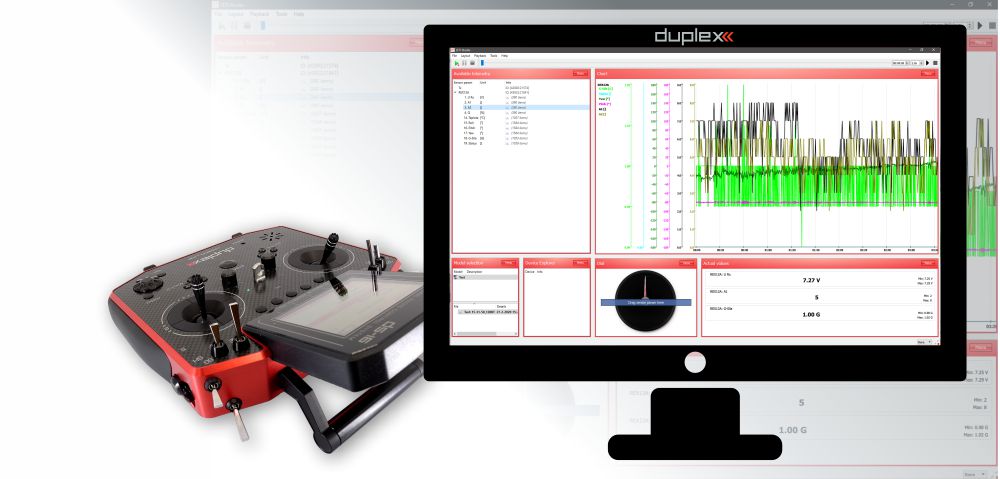 ---

JETI Studio Mobile is a mobile application for visualizing telemetry data in real-time or offline from logs. The app supports Android or iOS operating systems.
Display real-time telemetry from the transmitter with Bluetooth® module (DC-24 II and DS-24 II)

Automatic detection of the selected model on the transmitter

Graphical display of telemetry in graphs, gauge views, and maps

Display of telemetry values in a user-customized layout

Telemetry recording

Export the logs to transmitter logs format, JETI Studio

Import the logs from transmitter logs format, JETI Studio

Alarms for real-time telemetry

Dark and light theme

Full-screen mode

Unit conversion for telemetry data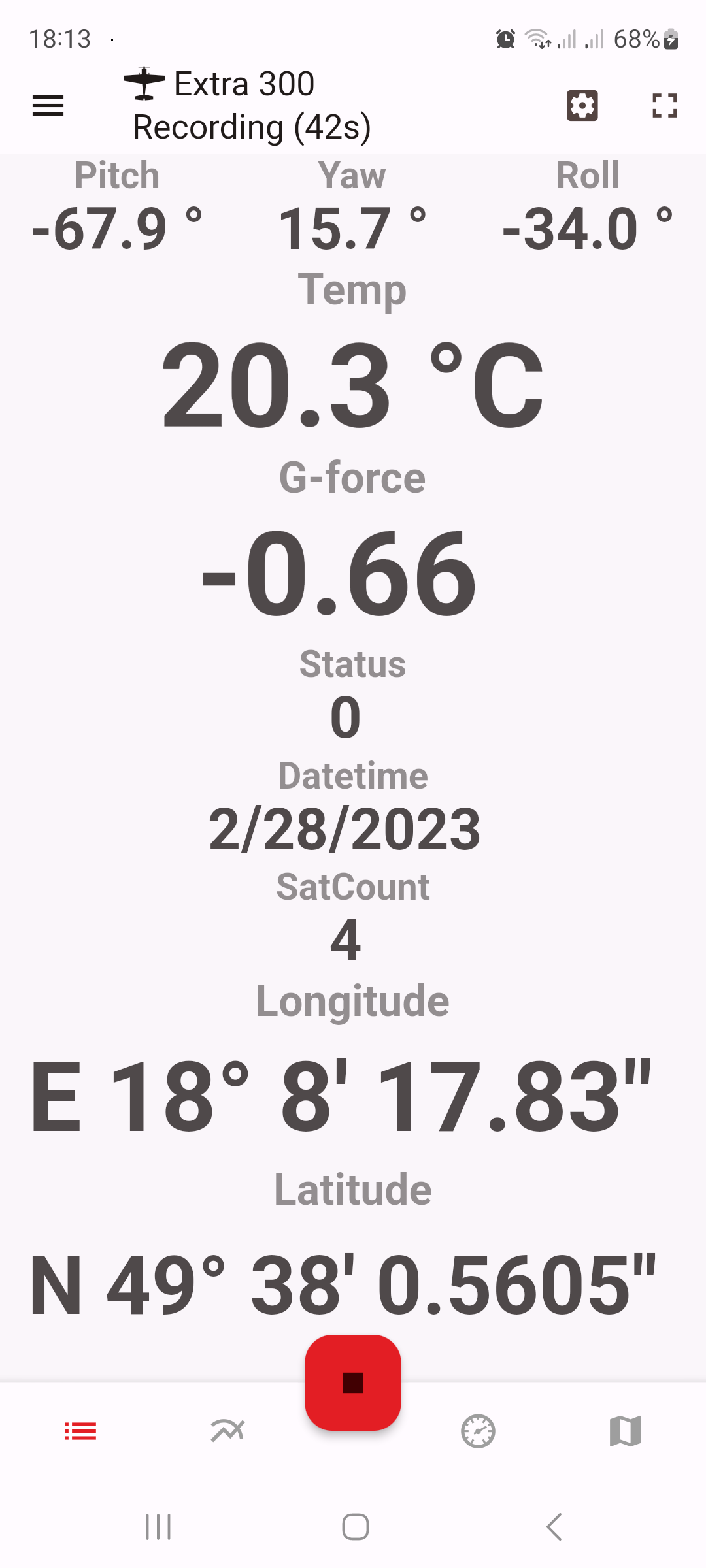 ---
JETI Studio Mobile is now available on Google Play.
JETI Studio Mobile is now available on App Store for iPhone®, iPad®.
Google Play, the Google Play logo, and Android are trademarks of Google LLC.

iPhone, iPad, and App Store are trademarks of Apple Inc., registered in the U.S. and other countries and regions.

IOS is a trademark or registered trademark of Cisco in the U.S. and other countries and is used under license.

Privacy policy